New pine floor repaired,gap filled,sanded and lacquered
A relatively new pine floor fully restored
With just the final touches required to finish this lovely old cottage overlooking Hereford and its magnificent countryside we were called in to fully restore the pine floor and resolve of the issue of food becoming trapped between the boards! Board repairs and replacements were also carried out before finishing the pine floor.
Before / During the works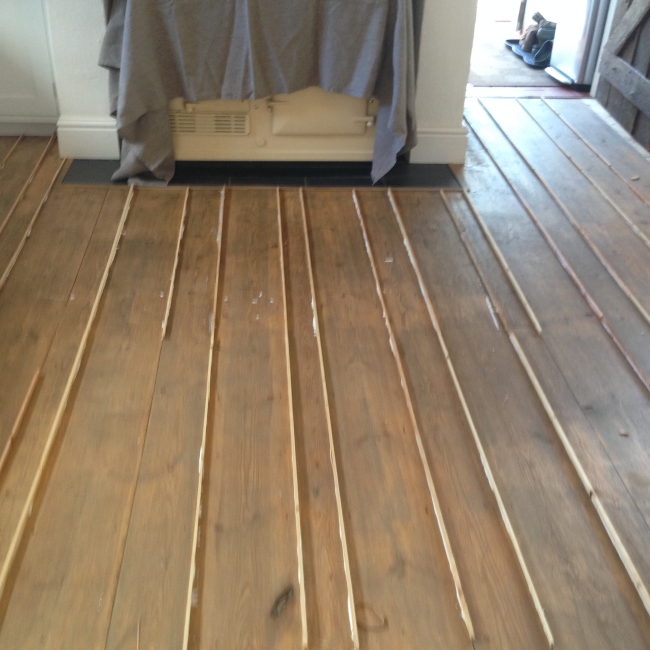 After
The gaps between the boards were filled using pine slivers which were glued into place;then the floor was sanded with our almost dust free sanding equipment before finally priming and laquering to provide a stain proof and easy to clean surface.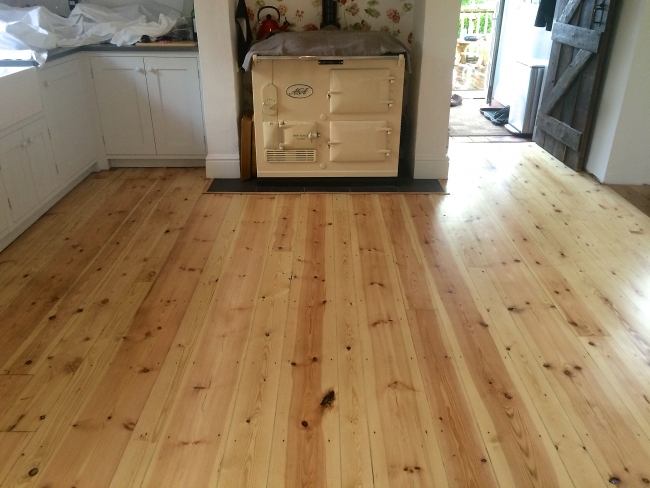 Back to top