Terracotta tiled floor cleaned and sealed Clifton Bristol
Terracotta tiled floor cleaned and sealed in Clifton Bristol
Our customer was despairing of her terracotta tiled floor as it was impossible to clean , looked unsightly and absorbed everything causing staining.The lady had even considered removing the floor altogether and replacing it! We hear these sorts of complaints quite often ;but please be assured your terracotta floor really can look great and completely stress free - see below!
Before
Stained terracotta tiles and grout .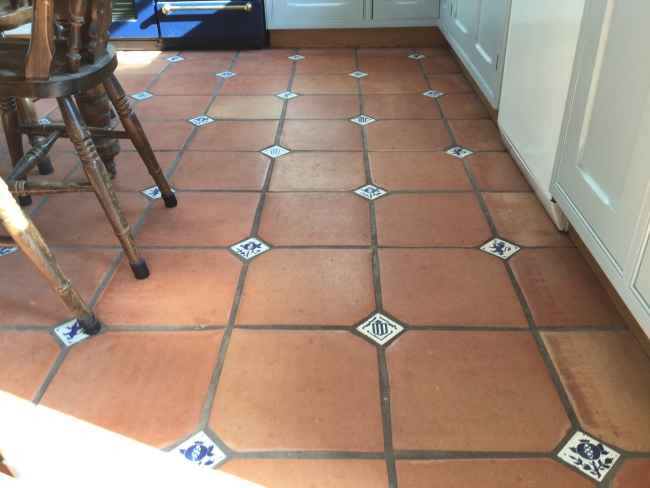 We arranged with our customer to carryout a chemical clean test of tiles and grout then after demonstrating a small sealed area the customer was suitably impressed.
Uniquely we apply our own stainproof and long term seal to terracotta floors this system provides for an easy to care for floor and enhances the warm tones of the terracotta.
The customer was delighted by the finished result..
After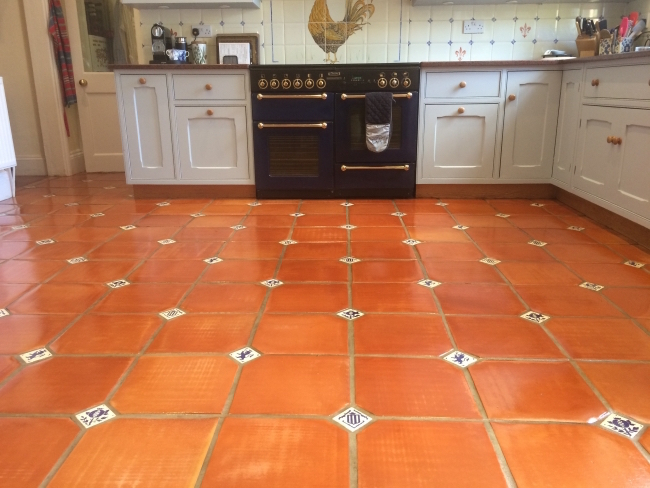 Back to top