York flagstone floors cleaned and polished
York Flagstone floor polished
Newly laid reclaimed York flagstone floor before grouting, cleaning and polishing.
Wonderful reclaimed York flagstone floor laid in a kitchen with underfloor heating; it is important to follow the correct sequence of works ;firstly the flag stones are chemically deep cleaned and allowed to dry; then and before lime grouting the flagstones were sealed with 2 coats of microporous protective seal (even with a modern underfloor damp proof layer we believe that breathability of the stone should be maintained ) sealing the flagstones before grouting prevents staining and residues can be easily wiped off as works progress.Lime grout further maintains the breathability and was traditionally used to grout flagstone floors. After allowing sufficient hardening of the lime grout we applied 2 further coats of the seal and finally machine burnished the floor .
Before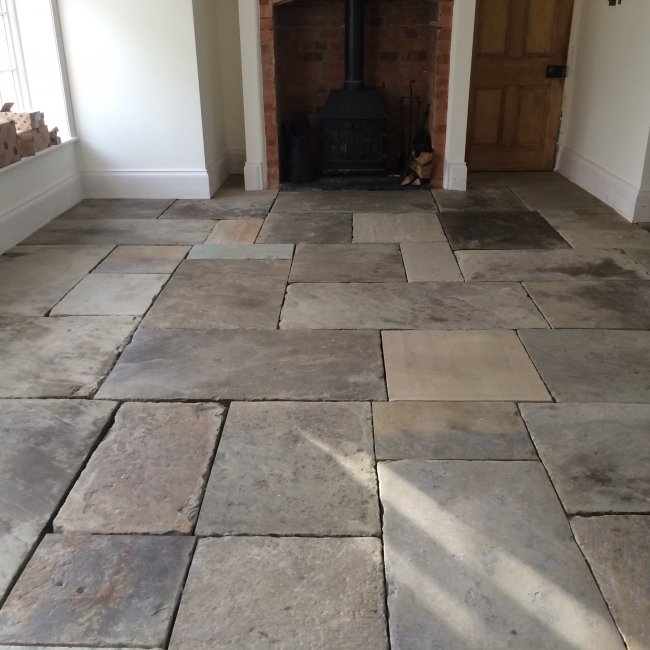 After
As well as protecting the flagstones from staining the seal also enhances the natural colours and graining of the stone ; the stones are framed by the lime mortar .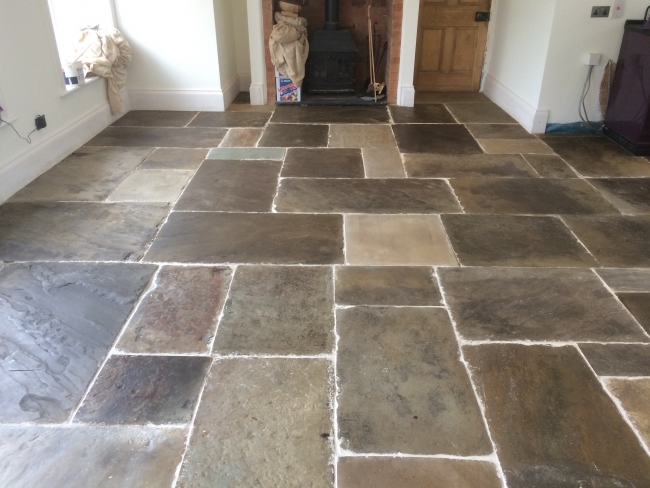 Back to top