Laminate wood floor restoration
Our laminate and engineered wood floor restoration services
Refinishing service via *specialist sanding equipment and application of hardwearing lacquers.
Replacing damaged areas of the laminate wood floor
Re affixing any loose areas of engineered floors.
Gap filling.
Supplying full aftercare information.
Complete installation of laminate floors.
*Because Laminate flooring is composed of a thin layer of real wood adhered to a hardwood backing it is very important to use the correct sanding equipment. We only use our purposely designed equipment for the sanding and preparation stage whereby a very exacting amount of the laminate wood surface is removed by the process thereby retaining the integrity of the wood and avoiding the risk of sanding through the thin layer of laminate and exposing the hardboard backing.
WARNING! In all cases AVOID THE USE OF DRUM SANDERS for this floor type!
What to expect - examples of our work
Damaged Laminate floor in Malvern
Before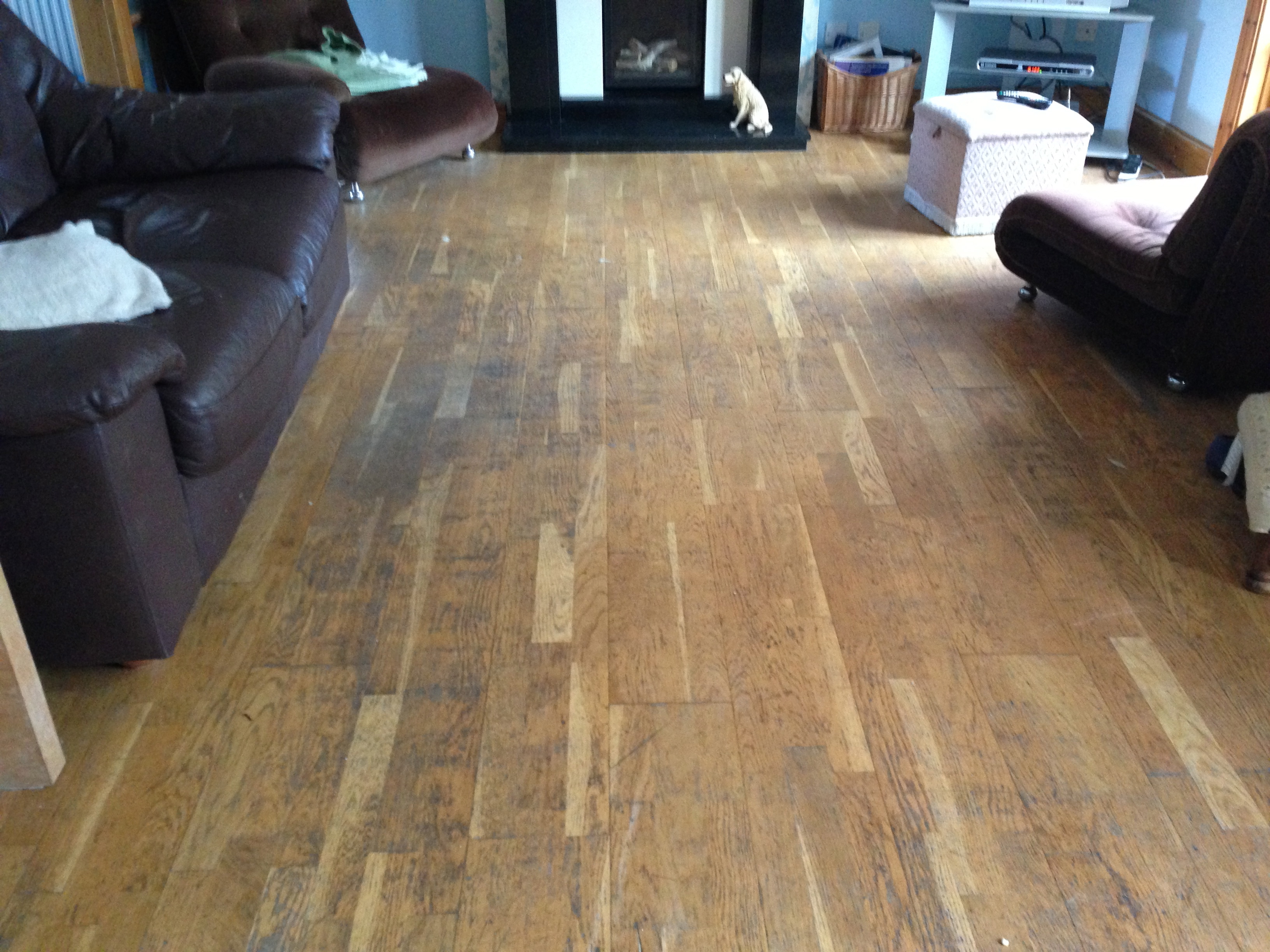 After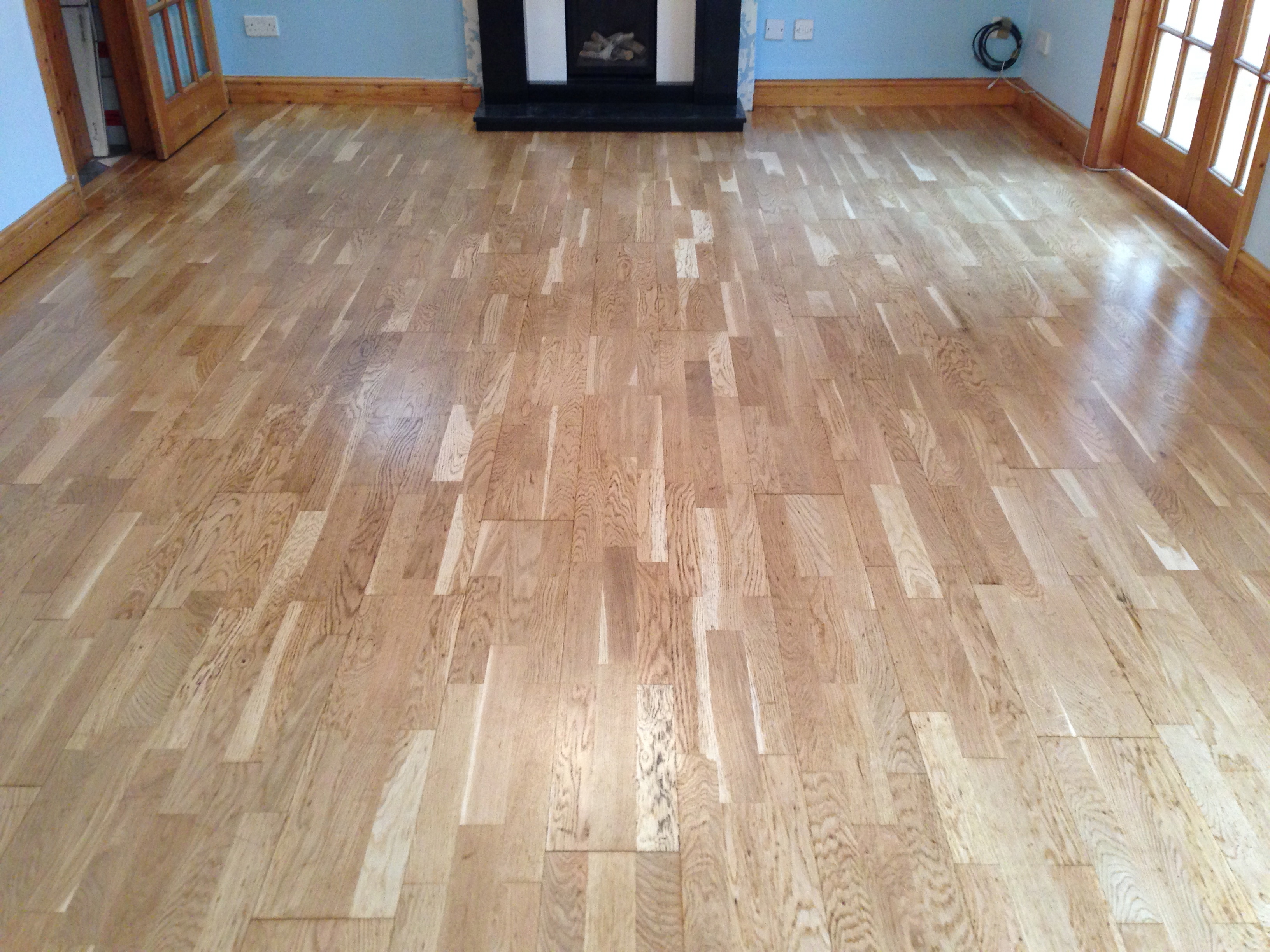 Laminate floor damaged
Before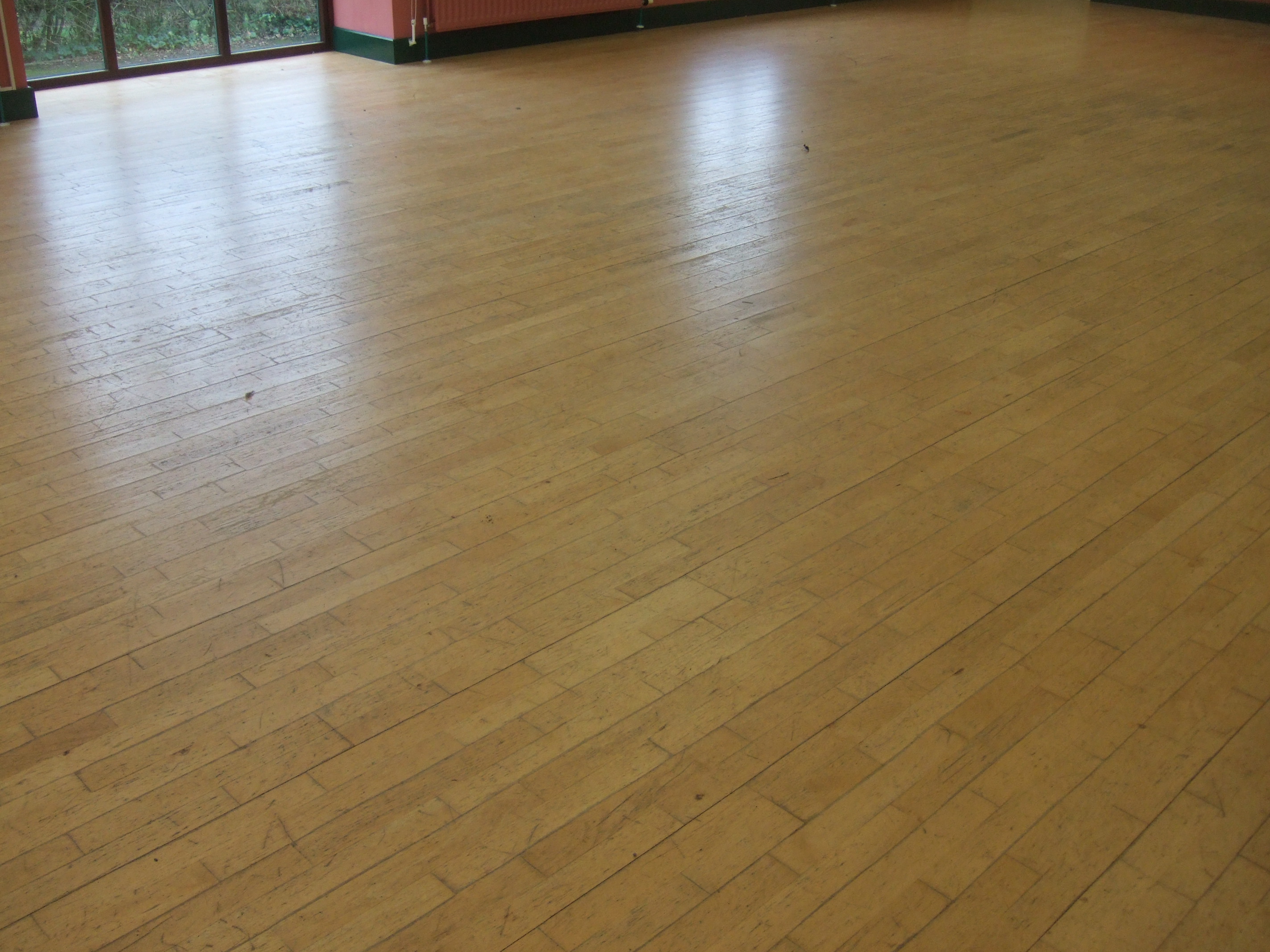 Common problems with laminated floors and Solutions - We provide the full range of services
Common Problems
Likely causes
Our services
Damaged or missing laminate / top wood surface

Water damage or general wear and tear to laminate floor.

We will remove of all damaged sections of surface laminate wood then match and produce the wood, cut to size and affix the new laminate wood to the floor.

General poor appearance including scratches, stains and boards and lacking in definition.

Previously badly prepared and sanded.
Existing seals are inappropriate and obscure the wood.
General wear and tear.

We will sand the floor using specialist sanding machinery to ensure the accurate removal of the surface wood and whilst maintaining the integrity of the wood surface.
We will then apply 3 coats of good quality lacquer to protect and enhance the wood.

Wood laminate is difficult to clean and absorb water; flaking seals and polishes.

Incorrect or lack of floor protection.

We will treat the engineered floor as above.

Loose laminate flooring

Water damage, general wear and tear.

We will re affix all loose areas using suitable adhesives.
Back to top