Parquet floor restoration
Our Parquet wood floor restoration services:
Refinishing service via *specialist sanding equipment and application of hardwearing lacquers.
Replacing missing or damaged parquet blocks.
Re affixing any loose blocks.
Renewing substrate and under floor leveling.
Fireplace and other concreted areas removed and prepared for blocks laying.
Gap filling of the parquet floor.
Supplying full aftercare information.
Complete installation of parquet floors.
Lacquer or Oil wax finish?
Based upon our experience and after listening to feed back from our customers - some of whom have already had an oil/wax finish we have drawn the conclusion that lacquer normally provides the best finishing choice. Our opinions are based on the fact that oil/wax requires frequent re coating, and sometimes machine polishing. As always we consider 3 important points when choosing a floor finish:
Compatability and appearance with the floor type.
Longevity and wear.

Ease of maintenance.
Depending on the amount of foot traffic and type of use your floor will be subjected to a properly prepared Lacquered floor can last for up to 8 years without the need to recoat (which is simple to do without the need to 'deep sand' the floor again) whereas oil wax may only last a few years before it becomes contaminated especially in high use areas and will need deep sanding and re oiling again.
As both the colour and finish of both systems are almost the same there seems to be no reason to opt for oil/wax. For the above reasons we almost always recommend a water-based lacquer to finish your wood floors. There are of course exceptions to the rule and we do use oil wax where the wood type demands the use of an oil-based product to deeply penetrate the grain such as our period floor renovations.
Important! Avoid drum sanders when finish sanding parquet floors Parquet and block floors are laid in different directions it is important to deploy the correct sanding machinery when sanding the floor. We use specialist multi directional sanding equipment, which is specifically designed to avoid damaging and scratching the blocks. Except for the initial levelling of the blocks the use of drum sanders to finish the floor should always be avoided, as these can cause irreparable damage to your parquet floor.
What to expect:
Oak parquet floor with loose blocks in Clyro
Before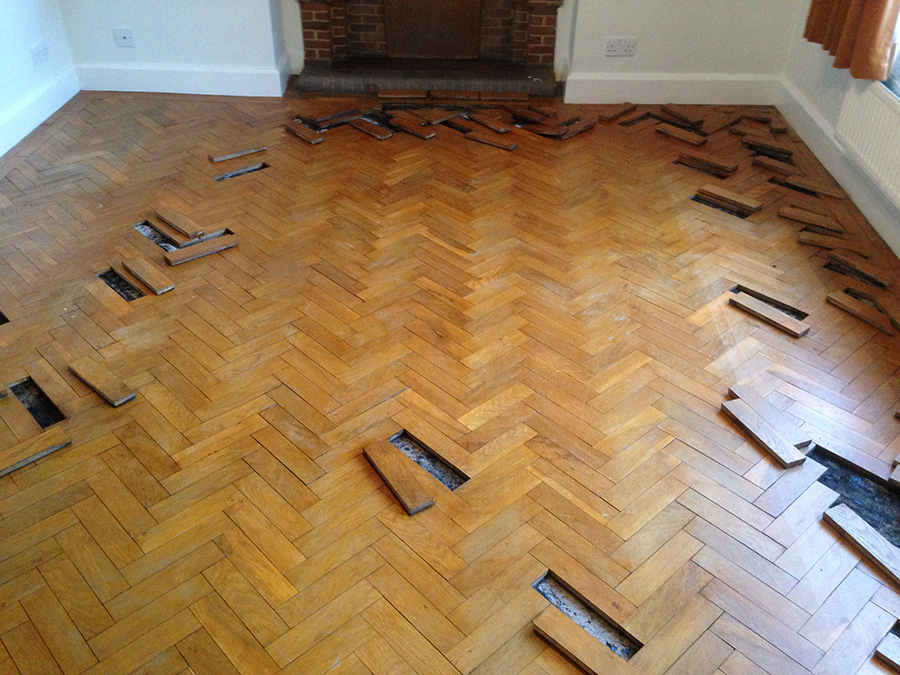 After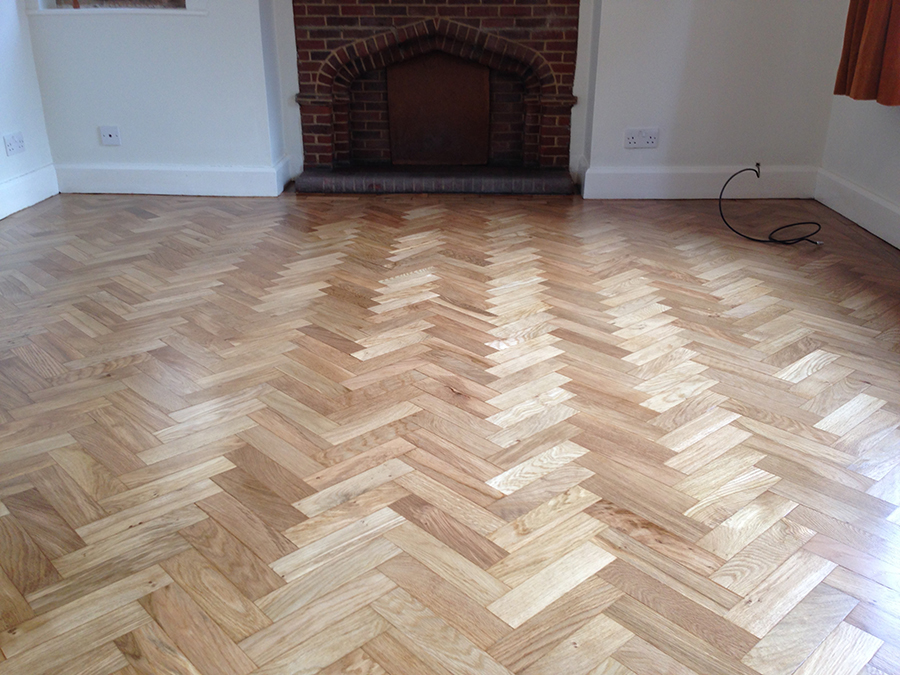 A badly sanded Teak block floor in Redditch
Before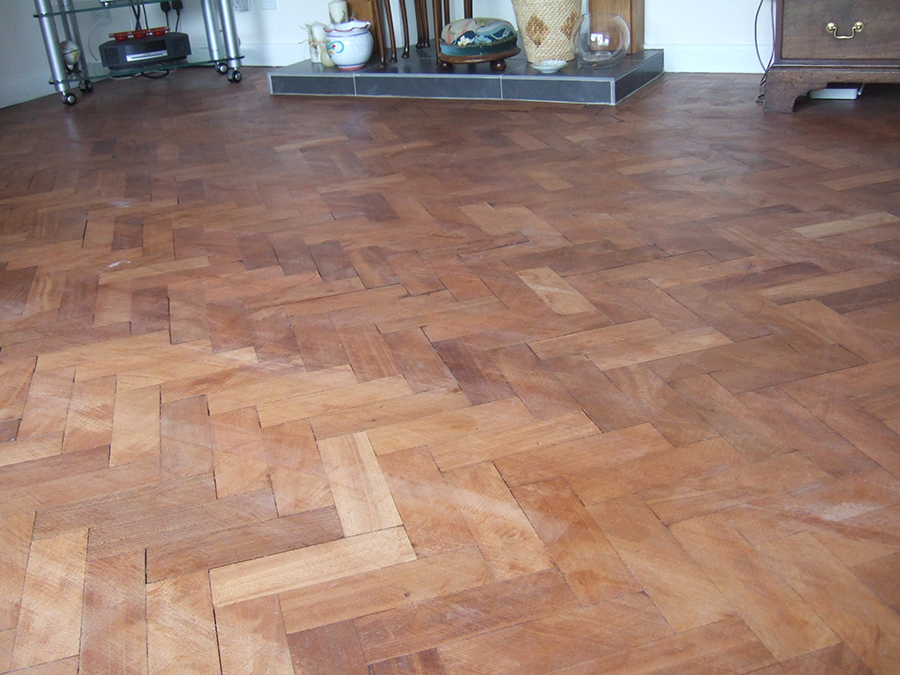 A reclaimed oak parquet floor newly laid in Chipping Norton
Before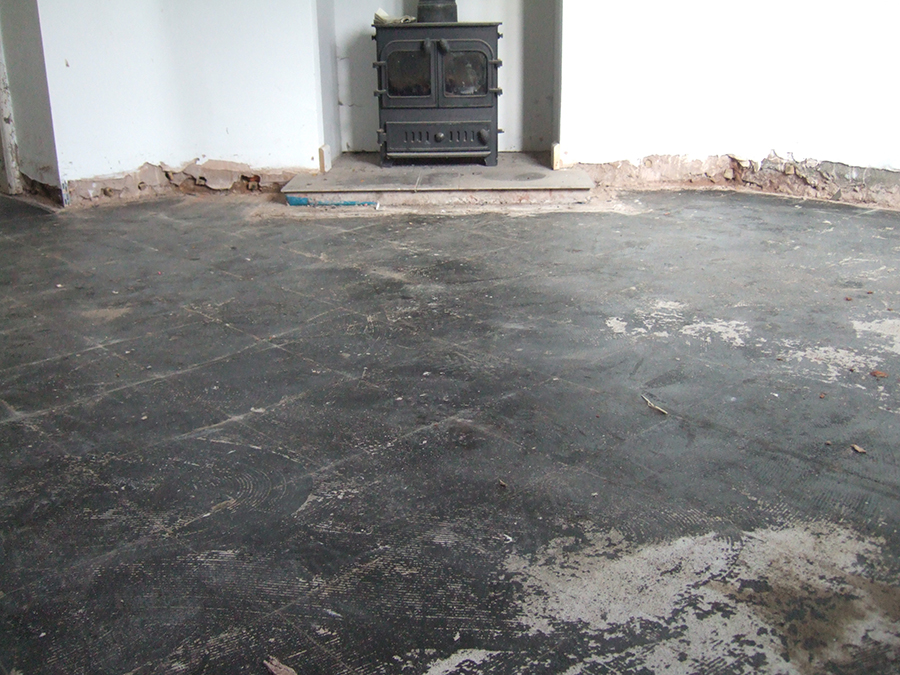 After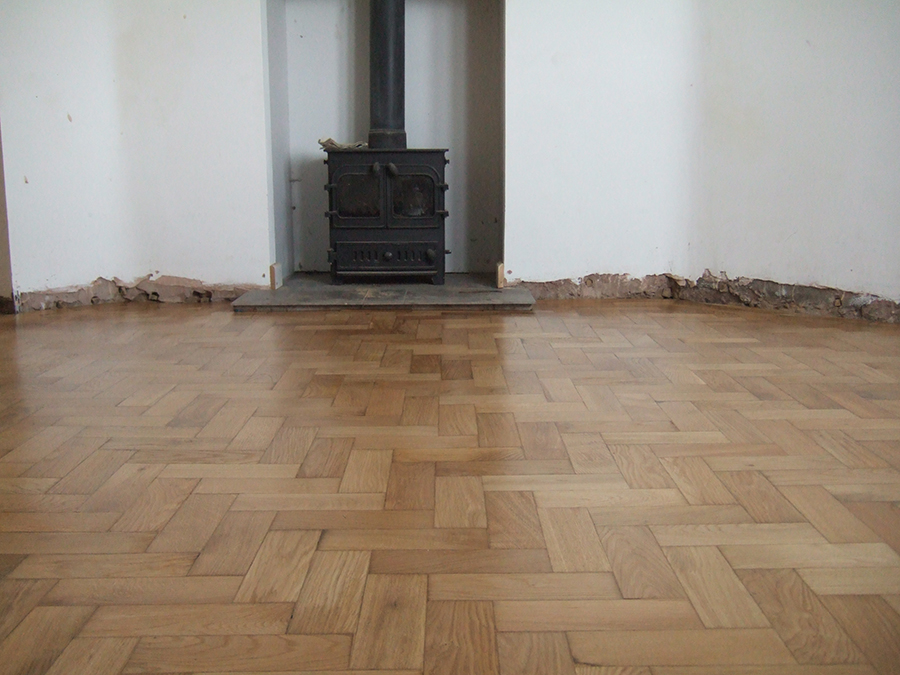 Beech block floor restored in Pershore
Before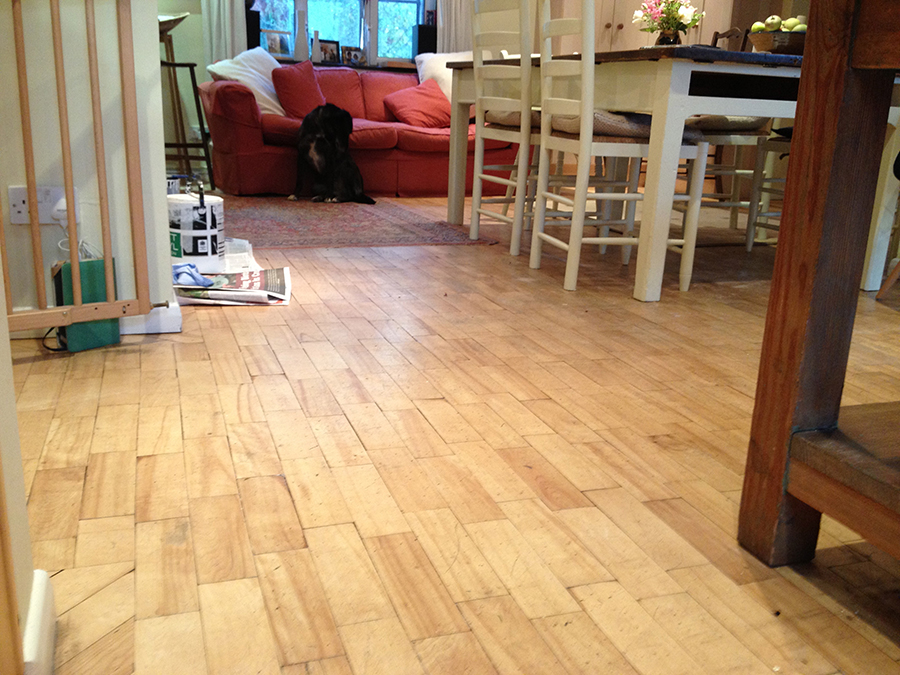 Parquet floor repaired in Monmouth
Before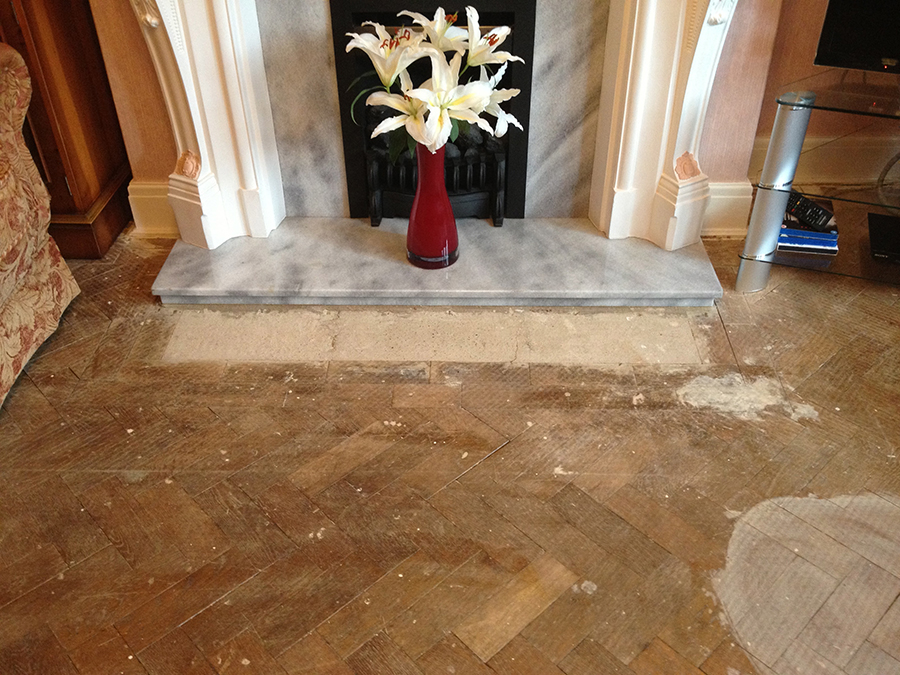 After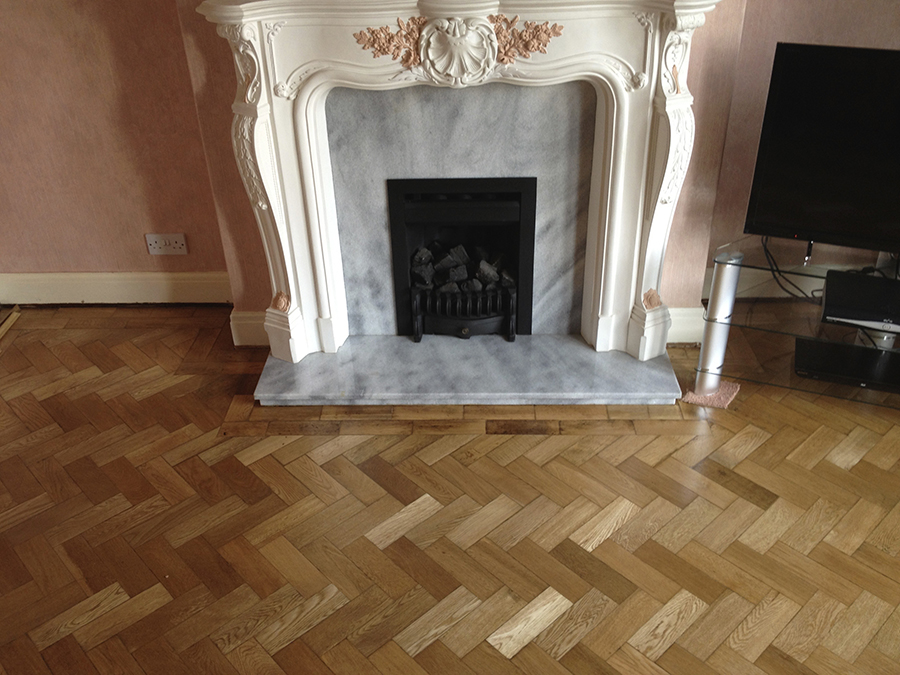 Another example of a repaired parquet floor in Birmingham
Finger block wood floor restoration in a Bristol community Hall
Before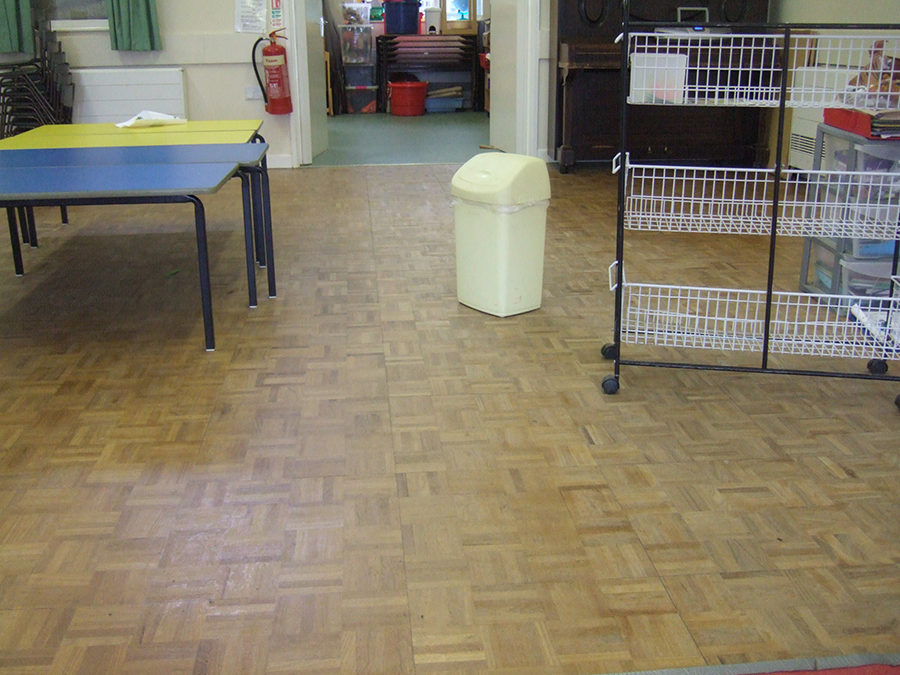 Common problems with parquet floors and Solutions - We provide the full range of services
Common Problems
Likely causes
Our services
Damaged parquet blocks and /or missing parquet blocks

Previous electrical or plumbing works or other building works.
Adaptions e.g. walls have been removed or fire hearths etc.
Water leaks

We have a supply of reclaimed parquet blocks that we can use I your floor. We will affix closely matching parquet blocks; cut these to size before adhering them with suitable adhesives to the floor following the existing pattern.
Often concrete has been installed instead of replacing the blocks if this is the case then we will remove the concrete level the substrate before affixing replacement blocks.

Parquet blocks are loose and move underfoot

Water damage.
General wear and tear.
Failure of the bitumen backing.
Substrate issues.

We will remove the affected loose area parquet blocks; clean the underside surface of bitumen before reaffixing the blocks securely using suitable adhesives.
I most cases the substrate is not the cause however if this is suspected then we will fully investigate the cause and advise accordingly.

Gaps between blocks

Natural expansion and contraction due to modern central heating.
Water damage

We will fill the gaps with sand from the sanding process mixed with a cellulose hardener; then fill any large gaps – usually more than 2mm.

Parquet floor has sunken, raised or moved.

Damaged or eroded substrate.
Under floor ground movement.
Flooding or changes to ground water table levels.

We will lift the effected sections of parquet blocks; then remove the damaged areas of substrate; renew and level the substrate before finally relaying the parquet blocks.

General poor appearance including scratches, stains and boards and lacking in definition.

Previously badly prepared and sanded
Existing seals are inappropriate and obscure the wood.
General wear and tear

We will sand the parquet floor using specialist orbital sanding equipment to prevent scratches to the surface; finally the floor will be coated with 3 coats of high quality lacquer.
Note: The use of inappropriate sanding machinery will cause damage to the parquet as the parquet is laid at angles and only suitable machinery should be employed.

Parquet floor is difficult to clean and maintain

Incorrect or lack of floor protection.

We will sand and lacquer the floor as above.

Parquet floor has cork expansion damaged or missing.

Cork acts as an expansion joint allowing the parquet to contract and expand. We will replace any missing areas of cork.
Back to top