Oak floor Restoration
Our Oak wood floor services:
Sanding and refinishing
*A choice Lacquer or oil/wax finishes.
Gap filling between the floorboards.
Securing and reaffixing of loose boards.
Replacing damaged floorboards.
Renewing joists and repairs to the under floor.
Lacquer or Oil wax finish?
Based upon our experience and after listening to feed back from our customers - some of whom have already had an oil/wax finish we have drawn the conclusion that lacquer normally provides the best finishing choice. Our opinions are based on the fact that oil/wax requires frequent re coating, and sometimes machine polishing. As always we consider 3 important points when choosing a floor finish:
Compatability and appearance with the floor type.
Longevity and wear.
Ease of maintenance.
Depending on the amount of foot traffic and type of use your floor will be subjected to a properly prepared Lacquered floor can last for up to 8 years without the need to recoat (which is simple to do without the need to 'deep sand' the floor again) whereas oil wax may only last a few years before it becomes contaminated especially in high use areas and will need deep sanding and re oiling again.
As both the colour and finish of both systems are almost the same there seems to be no reason to opt for oil/wax. For the above reasons we almost always recommend a water-based lacquer to finish your wood floors. There are of course exceptions to the rule and we do use oil wax where the wood type demands the use of an oil-based product to deeply penetrate the grain such as our period floor renovations.
What to expect:
Worn oil waxed oak floor in Cambridge
Before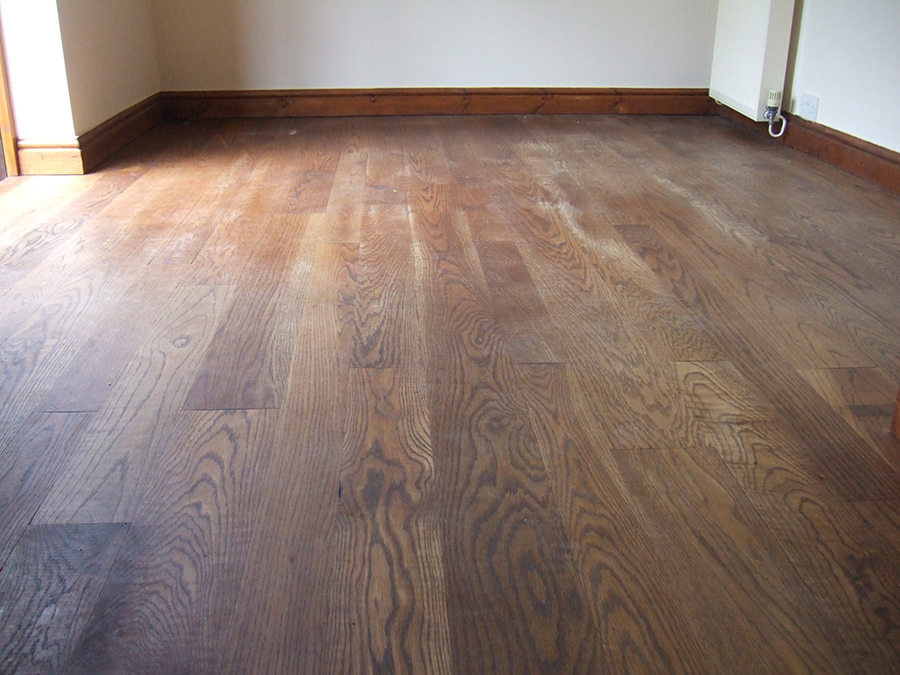 After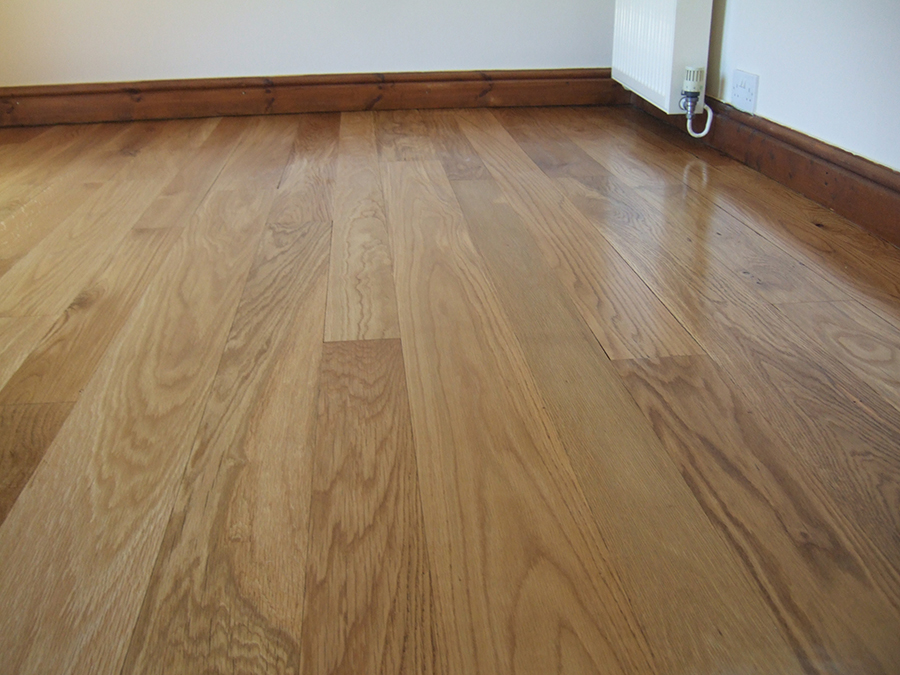 Before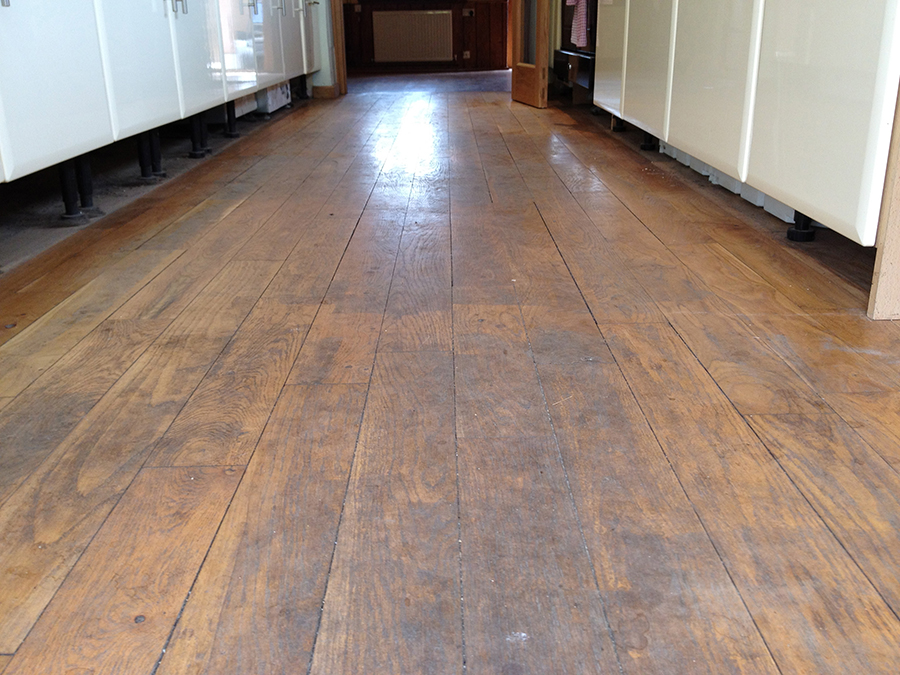 Sanded oak staircase in Stratford-Upon-Avon
This is an ash floor in Oswestry treated with a completely matt version of the lacquer
After only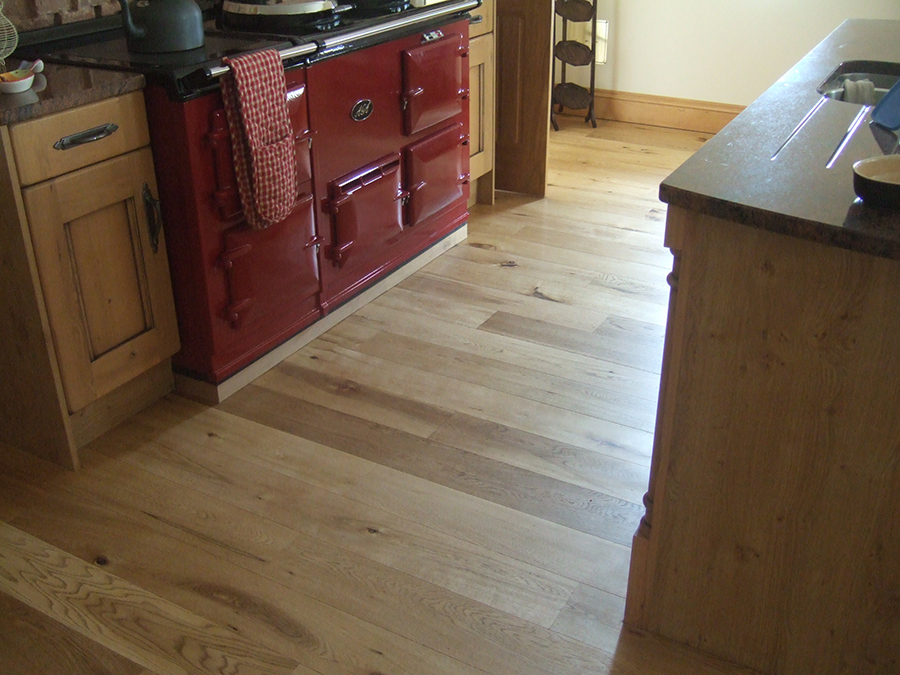 Common problems with oak floors and Solutions - We provide the full range of services
Common Problems
Likely causes
Our services
Damaged oak boards and other in appropriate floor boards fitted

Previous electrical or plumbing works.

We will remove of all damaged sections and inappropriate woods.
Supply and fit matching oak replacement boards.

Floor boards movement and 'squeaky' boards.

Joists rotten - especially prevalent on areas adjacent to damp external walls
Poorly fixed boards
Incorrect nail types

We will remove the affected area of oak floorboards investigate the damaged joists and replace as necessary with new treated joists.

Incorrect board fixings e.g. Unsuited nails, screws etc.

Inappropriate board fixings can look unsightly.

We will remove all inappropriate fixings and replace with suitable fixings.

General poor appearance including scratches, stains and boards and lacking in definition.

General wear and tear; inappropriate seals applied which attract soiling.
Previously badly prepared and sanded
Existing seals are inappropriate and obscure the wood.
General wear and tear.

We will sand the oak wood floor and lacquer the floor.

Boards are difficult to clean and absorb water; flaking seals and polishes.

Incorrect or lack of floor protection.
Previously badly prepared and sanded

We will Sand the floor to remove the old seals then apply a good quality finish to protect the boards and produce an easy to clean surface; for modern oak boards we recommend a water based lacquer finish.
Back to top